About Disruptivv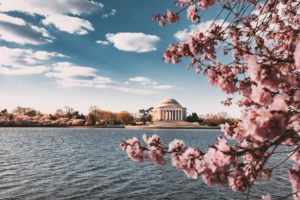 We are a Small Business, Minority-Owned Organization with 30 years of combined experience in the financial services and government industry. We are located in the DC Metro location.
The "Disruptivv" name was derived from the term disruptive technologies. Our goal has always been to provide customers the latest and greatest technologies so that they can continue to progress their internal and external process efficiencies. We would like to help customers optimize their costs through the ever growing complex IT environments.
Vision
To provide quality IT products and services to Military, Federal, State and Local Government agencies, to include; DOD, National Security Agencies, Federal, State and Local Government agencies, and State and Local Law Enforcement Agencies.
Mission
Be the premier IT Solutions organization for Military, Federal, State and Local Government agencies.
Values
Innovation – Innovation means constantly staying afloat with new technology and trends for educating our clients and ourselves of industry standards. We invest our time in with a continuous innovation process that keeps us in constant change with our services and technology.
Simplicity– We understand the value of change. As  organization changes, the value of understanding maturity is pertinent to success. With the complexity of these changes, architecture and resources are challenging and complex. We keep it simple and keep moving forward with focus and provide strategic value with our people, process, and technology.
Continuous Value – While we can always improve our processes, our goal is to focus on business value and engage with your customers to ensure that their needs are satisfied. To achieve long term value, we focus on maturing towards getting to know your customers, understanding their core value, and aligning our processes with theirs.